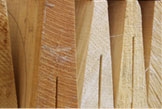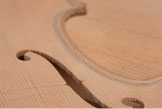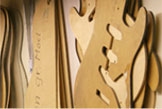 Welcome to Kollitz Tonewood
Carefully chosen tonewood for more than 125 years
Dear guest,
you are very welcome to our homepage!
I would like to present to you the company Kollitz Tonewood and how it is perceived by our customers: as a traditional family company with local quality production and an international orientation.
We have achieved this status through the consistent consideration of customer needs in cutting, sorting and storage of tonewood and the constant exchange with our clientele, for example at the Trade fairs in Frankfurt (Musicmeme), in Shanghai (music China) and in Los Angeles (NAMM).
Despite all the changes we will continue to trust our traditions in the future and because of that we will never belong to the old wood, which we happily offer the music lovers.
New working hours!
Monday - Thursday 7.00 - 12.00 and 13.00 - 16.00.
Fridays with appointment.